MUSHING EXPEDITIONS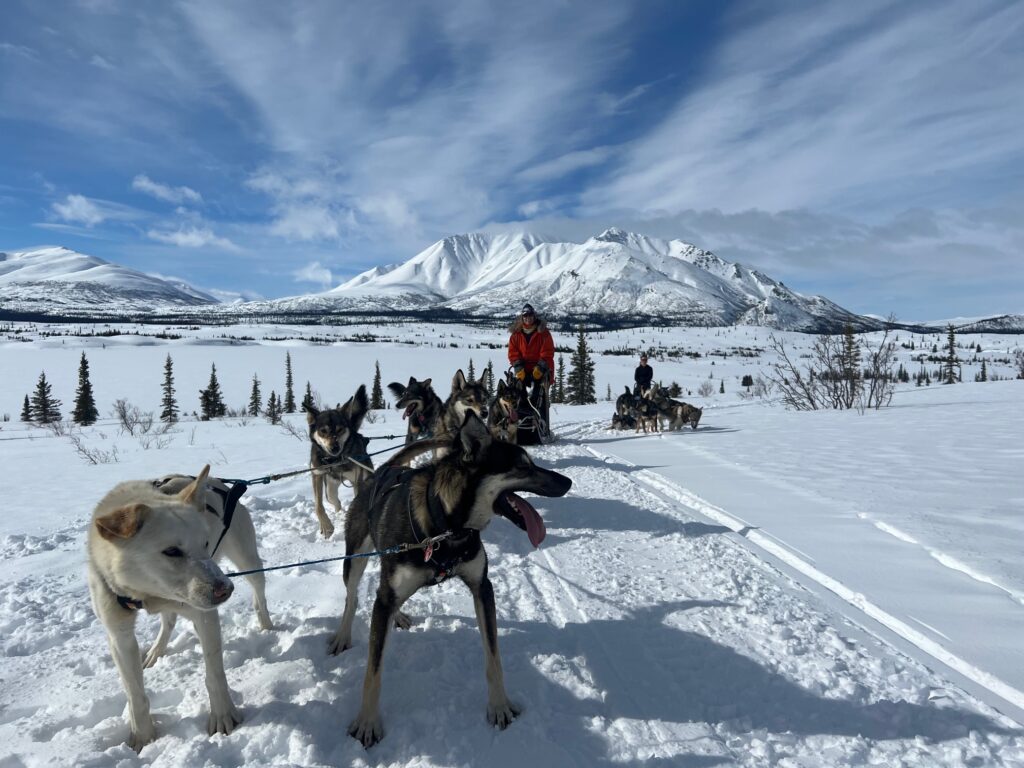 Exploring the Alaska wilderness from the runners of a dogsled is amazing and what Team Squid lives for. We originally got into sled dogs for this purpose, to be able to travel across the great state when it is frozen and possible to go almost anywhere. Since 2006, we have seen some amazing places and wildlife. We have experienced some awesome and powerful feelings while traveling with our dogs. Racing sled dogs is fantastic, but we sometimes forget to stop smell the roses. Expeditions allow us to experience all that travelling in winter has to offer and allows us to have a laid back way to bond with our dogs while still facing some enormous challenges at times. We'd like to share this experience with you! Join us for the mushing adventure of a lifetime. We offer a variety of custom dogsled expeditions that can meet the needs of your private group. Contact us to design a custom dogsled expedition near Denali for your group.
Multi-day Expeditions for 2023
Ultimate Iditarod Mushing Experience – We are offering a mushing trip in conjunction with the Iditarod start. Experience the action of the Iditarod start, help Team Squid to the starting line and then fly to Rainy Pass Lodge to see the teams. You'll then go on a multi – day mushing experience with Iditarod veteran guides to the Susitna Adventure Lodge. Trip ends before the teams finish in Nome, in case you want to go to the finish line. Click here to learn more about this trip.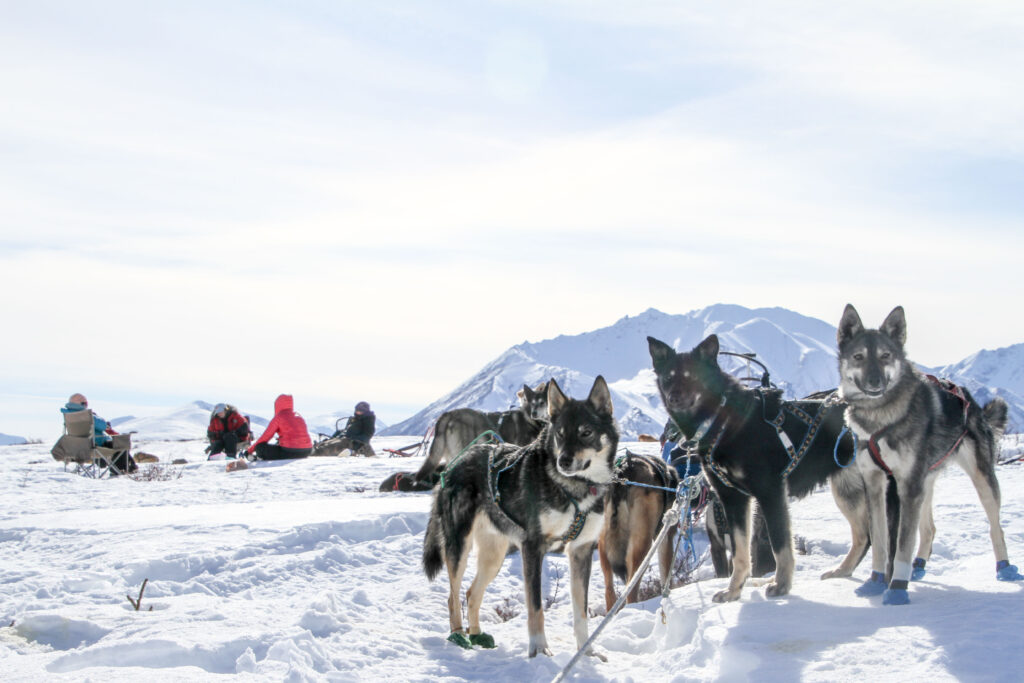 Lodge Based Mushing Adventure – Fly by ski plane or take our tracked snowcoachto the Susitna Adventure Lodge for a 5 nights and 4 days of mushing in the remote Clearwater Mountains. Mush your own team to the foot of glaciers and 12,000 ft peaks during the day and enjoy the Aurora Borealis from the lodge windows at night. Click here for more information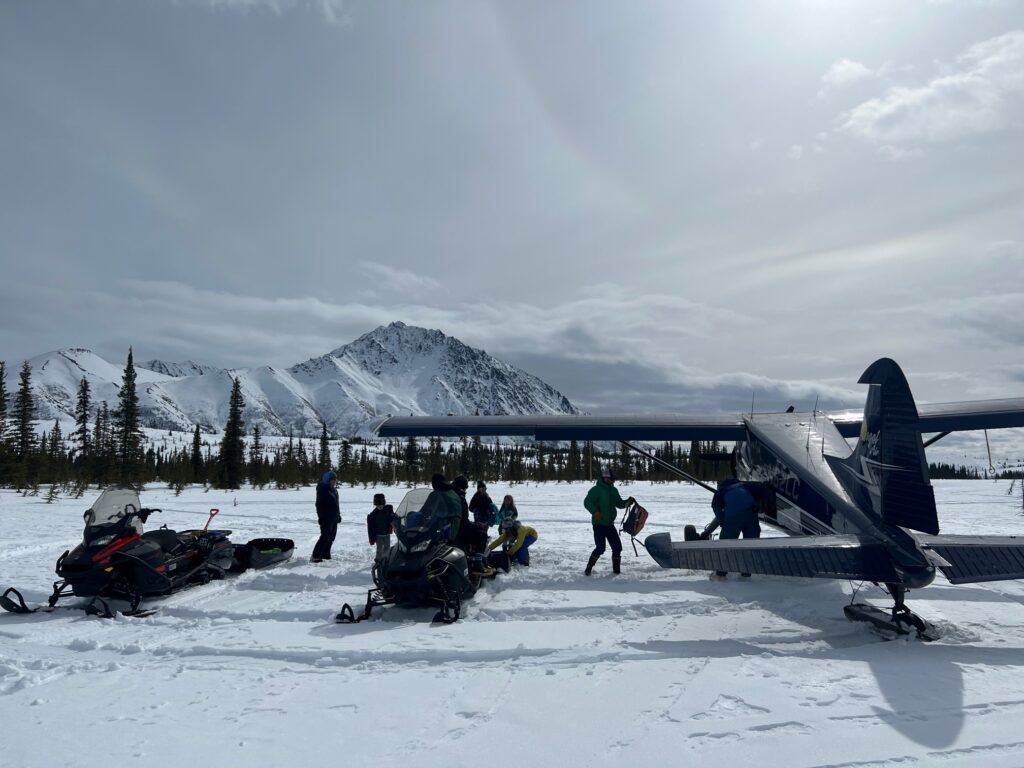 Custom Mushing Experiences – We can create a custom mushing trip for your group. We can spend the entire trip travelling and camping as we go, or we can it can be based from the luxurious Susitna Adventure Lodge . Contact us to learn about the options and pricing.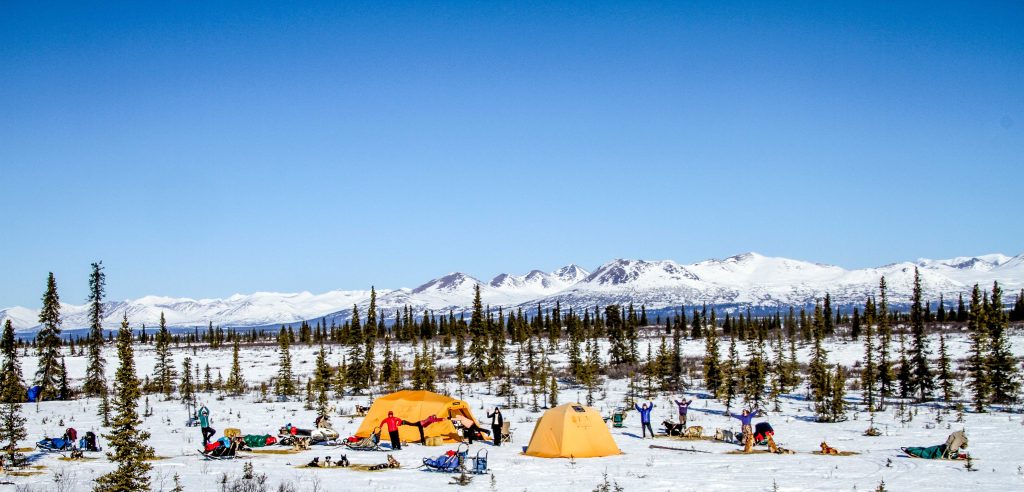 Women's Mushing Retreats – We offer two mushing retreats specifically for women each spring. Click here to learn more and sign up!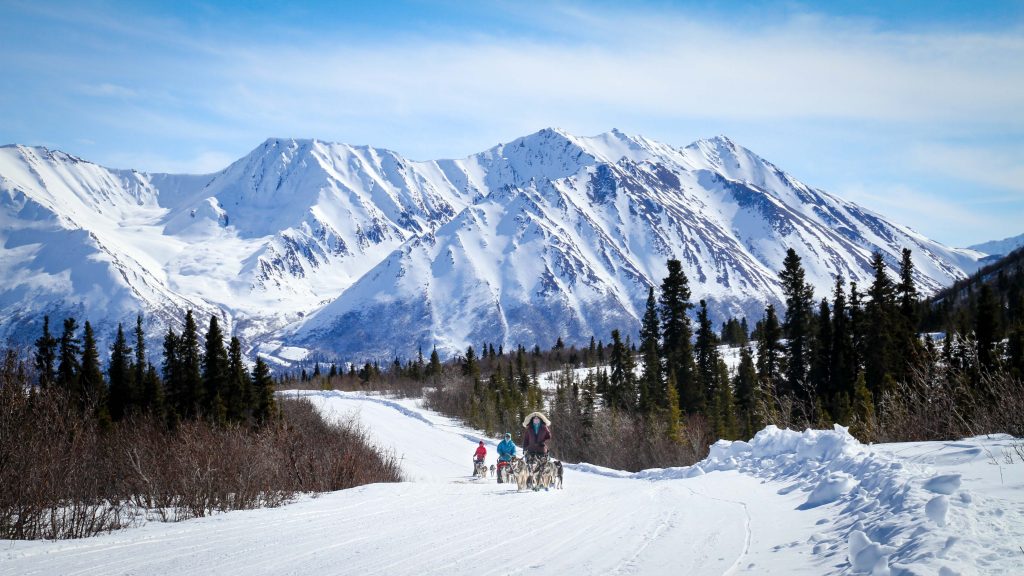 Custom Overnight Mushing Adventures – Come mushing with us for 2 days and one night. We'll camp on the trail with our heated tents. Price is $2000/person. Contact us to set up your trip!