Iditarod Mushing Trip
Hey Iditarod Fans!
We are offering a guided mushing adventure to the Susitna Adventure Lodge, home of Iditarod Mushers, Cody Strathe and Paige Drobny starting after the Iditarod start this year. You can witness the start of the iconic Iditarod Trail Sled Dog Race and then run your own team for 5 days. Each night getting iditarod updates and commentary from two Iditarod veterans.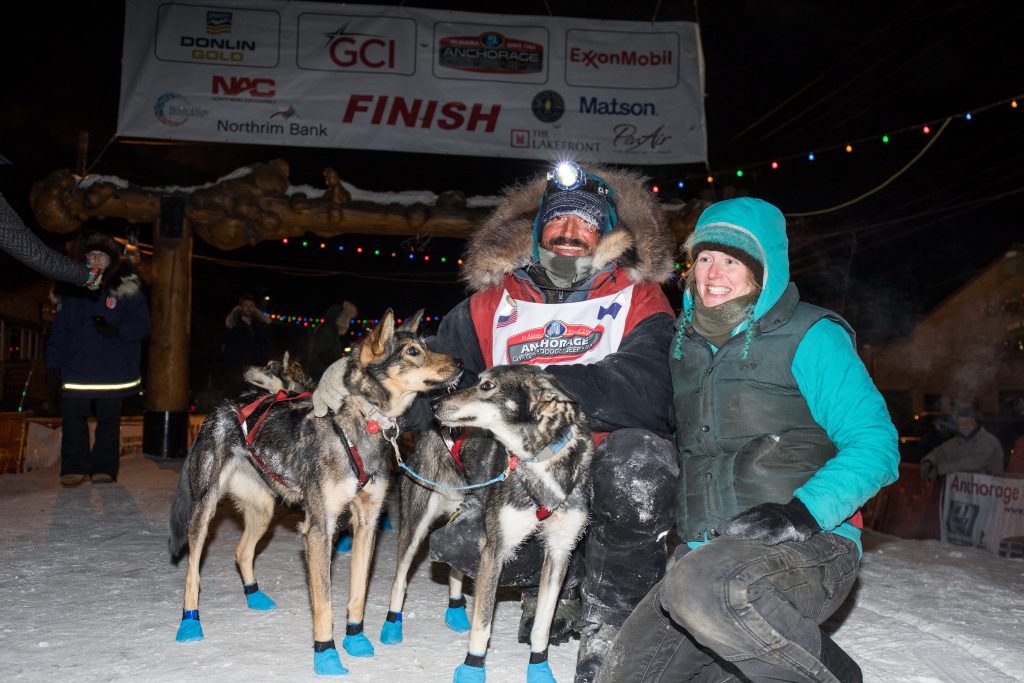 This is a 5 day 4 night mushing trip starting in Cantwell. Each day we will stop on the trail for a picnic lunch. Total time on the sled for the day is approximately 5 hours.
March 7th – 11th, 2023
Day 1- meet in Cantwell, get your gear sorted and packed. Head out onto the trail mid day and mush your own dog team ~25 miles to our Arctic Oven heated tent camp. We will go about 10 miles, stop for lunch for an hour and then the mush the rest of the way to our camp.
Day 2 – mush your own team ~ 25 miles to Susitna Adventure Lodge where we will stay for 2 nights.
Day 3- choose your own adventure, curling up next to the fire with a book, snowshoeing around the property or exploring the local trails by dog team with your guide. Staying the night at Susitna Adventure Lodge
Day 4- mush your own team back to the tent camp ~25 miles
Day 5- mush your own team back to the Cantwell trailhead.
This trip will start mid morning on day 1 and finish late afternoon on day 5. There is a minimum of 3 people and a maximum of 6 people for this tour. The price is $6000/pp. We will provide all of your meals and gear while you are with us. Contact us if you are interested or would like some more information.