Tours
We are closed for tours in response to Covid 19. We plan to be reopening in the spring of 2021 or as soon as we can do so safely and responsibly. Please check back after Iditarod for announcements on opening dates.
Squid Acres Kennel offers a variety of dog mushing activities for a variety of experience levels. Most of our tours begin from our Cantwell location, on the picturesque Denali Highway. Whether you are interested in a kennel visit to meet the dogs, going for your first dogsled ride, learning to run your own team, going on a guided multi-day adventure or interested in dog team support on your human powered expedition, Squid Acres has got you covered. Visit our Tour Tips page for information on what to bring, places to stay and other things to do when visiting us. We specialize in custom trips, contact us to talk over the options.
Winter Dog Sled Rides and Day trips:
Interested in a dog sled ride, evening aurora dog sled ride or mushing school. Flip through our options below.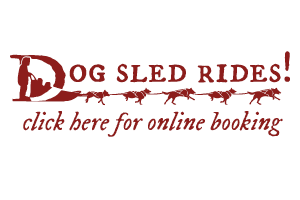 Longer Winter Mushing Adventures:
Interested in a mushing school, day trip, overnight trip or multi-day adventure? We have several options that may interest you. Or we can design a trip that fits your needs. Look here to learn more about our longer adventures.
Winter Dog sled rides for special events:
Are you interested in mushing entertainment for large events? We have also hosted birthday parties for groups and brought our dogs to special events for businesses. Use the contact page if you are interested in talking to us about one of these options.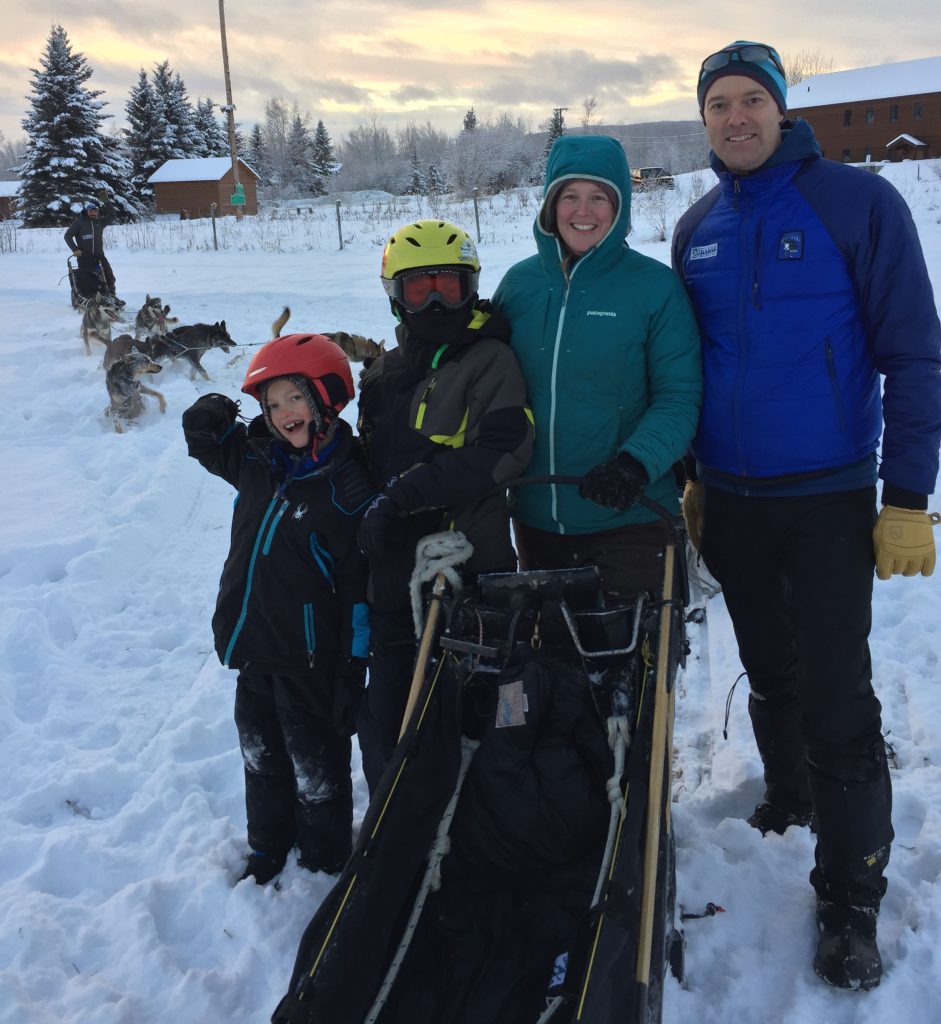 Summer Mushing Experience:
We are excited to now offer a summer dog mushing experience at our Cantwell location, near Denali National Park. Join Cody and Paige to learn about the amazing athletes of Squid Acres Kennel. Join us for a small group, hands-on learning experience. You'll get the chance to meet the dogs, one on one. Learn what it takes to train for and run the worlds toughest sled dogs races, the Yukon Quest and Iditarod. You will also get to help hook up the team and go for a training run in a 5 passenger ATV. Don't miss your chance to see these athletes doing what they love! Click the "Summer Cart Rides!" icon below for booking. Price is $100/person. Tours are offered during the cool hours of the day for the dogs. We offer a 8 am tour and a 7pm tour daily. We reserve the right to cancel or shorten the dog ride portion of the tour due to high temperatures for the safety of the dogs. We can accommodate private groups and different time periods. Contact us to see how we can customize your trip.
Transportation shuttle available between Cantwell and Healy . Add the shuttle as an option at time of booking.
Summer Half Day Mushing School: Run your own team on a scooter!
We are also offering private summer mushing school for up to 2 participants at a time. Participants will get all of the parts of the summer mushing experience, with more in depth lessons on running dogs safely with dryland mushing gear. After helping to hook up a large team on the ATV and going for a ride, participants will get the chance to run their own small team on either a dryland cart or scooter to feel the exciting rush of their own dog team. Please contact us to talk more and schedule your chance to be a real dog musher. Price $200/person.