Book a Mushing Experience!
Book a summer or winter dog mushing experience near Denali. We can also create a custom dogsled adventure for your group.
To book now, choose the desired winter or summer tour. We offer small group mixed tours for up to 10 guests at $125/guest. You can also book a fully private tour for $175/person with a 2 person minium. For parties of more than 10 people, please contact us before booking to confirm availability.
Winter tours do not have a minimum number. Each tour has set maximum for online booking. We can accommodate larger groups with adequate notice. Contact us to setup larger group bookings and for overnight and multi day trips.
If a tour says call to book, please don't hesitate to contact us to see if we can be available that day.
Contacting Squid Acres Kennel Dogsled Tours
dogs@squidacres.com
Cantwell/Denali Tour Office (907) 699 – 4939 or (907) 371-8599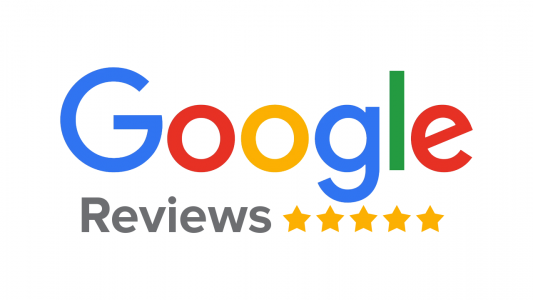 Refund Policy:
Customers will receive a full refund or credit with 72 hours notice of cancellation. Overnight and multi-day trips may have different policies. Customers will also receive a full refund or credit in case of operator cancellation due to weather or other unforeseen circumstances. Contact us by phone to cancel or inquire about a cancellation. No-shows will be charged the full price. No refunds for arriving more than 1/2 hour late. We strongly recommend that you get travel insurance before your trip to cover unexpected last minute cancellations.
Inclement Weather Cancellations:
Summer: We reserve right to shorten or cancel dog run portion of tour due to hot temperatures for safety of the dogs. Tours will not be stopped due to cold or rainy weather. Please bring rain gear and clothing appropriate for weather conditions. Partial refund may be given if tour must be shortened due to warm temperatures.
Winter: Tours will be cancelled if road conditions are unsafe for travel of our vehicles or if temperatures are colder than -20 degrees Fahrenheit. Cancellations due to weather will be fully refunded..
Please do your best arrive at the exact time of the tour. You do not need to arrive early.
DIRECTIONS:
CANTWELL TOURS: We are located at the corner of Denali Highway and an unnamed road at MP 134 Denali Highway. At Cantwell, take Denali Highway East. Take right on first cross road (intersection with State Trooper Sign). We are first place on right.
SUSITNA ADVENTURE LODGE TOURS: We are located 58 miles East of Cantwell on the Denali Highway at Milepost 78. This is a maintained gravel road in a wilderness setting with few services available. Drive time can take 2 or more hours depending on the condition of the road. Please make sure to research driving this road before coming and make sure you are prepared. Squid Acres is not responsible for a lack of preparation.
WHAT TO BRING:
Summer tours: We are located in the mountains and our summer temperatures can be between 32 and 90 degrees Fahrenheit. Please have clothing for a variety of temperatures and rain gear. Our tours are hands on with unpredictable dogs, so please bring clothing that can get dirty. and will not be ruined by dogs.
Helpful items to bring include: hats, gloves, rubber boots, rain gear, sunscreen, sunglasses, insect repellent, snacks and drinks.
WE PROVIDE:
Gifts and snacks for purchase.
Complimentary drinking water.
We live off grid. We offer rustic outhouse restrooms.
VEHICLE DISCLAIMER: You will be responsible for costs associated with towing your vehicle. The Denali Highway is a gravel road. Four wheel drive not usually necessary during summer. Please check on road conditions before travelling. Some rental cars are not allowed on the Denali Highway. Please check before booking. No refunds for arriving more than 1/2 hour late.
If you have questions, Please text or call one of the following numbers.
907-699-4939 or 907-371-8599
COVID 19 Policy:
Your health is our top priority, and we have put special measures in place to keep all guests safe both during and after your activity.
Private tours – For your safety, we have changed our tours to be private tours only. You will not have any other guests on your tour. Only our staff. who have all been vaccinated and follow safe covid practices in their daily lives.
Stringent Cleaning – We've increased the frequency of disinfecting surfaces and high traffic areas between each tour, and hand sanitizer will be available to all of our guests.
Masks: Masks will be provided if you do not have your own face covering. We ask that all guests where a face covering when in close proximity to our staff or are in indoor settings.
Wellness Checks – Employees receive daily wellness checks to ensure they are healthy and symptom-free. If you or anyone in your group is experiencing symptoms, we will work directly with you to cancel or reschedule your tour.
We have a certified Wilderness First Responder on our staff and safety equipment on hand during all tours.