2022 Women's Mushing Retreat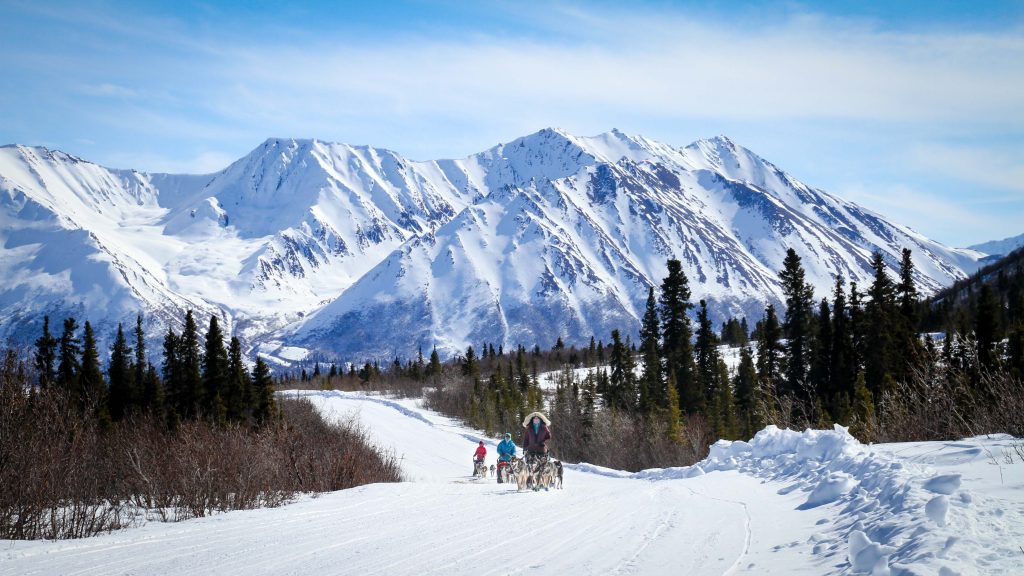 Alright Ladies! Now is the time to sign up for the 2022 Wild Women's Mushing Retreat!
Join Iditarod and Yukon Quest mushers Ryne Olson of Ryno Sled Dog Kennel and Paige Drobny of Squid Acres Kennel on a 7-day extensive learning trip just for gals! This trip will take mushers from Cantwell to Alpine Creek Lodge on the famed Denali Highway.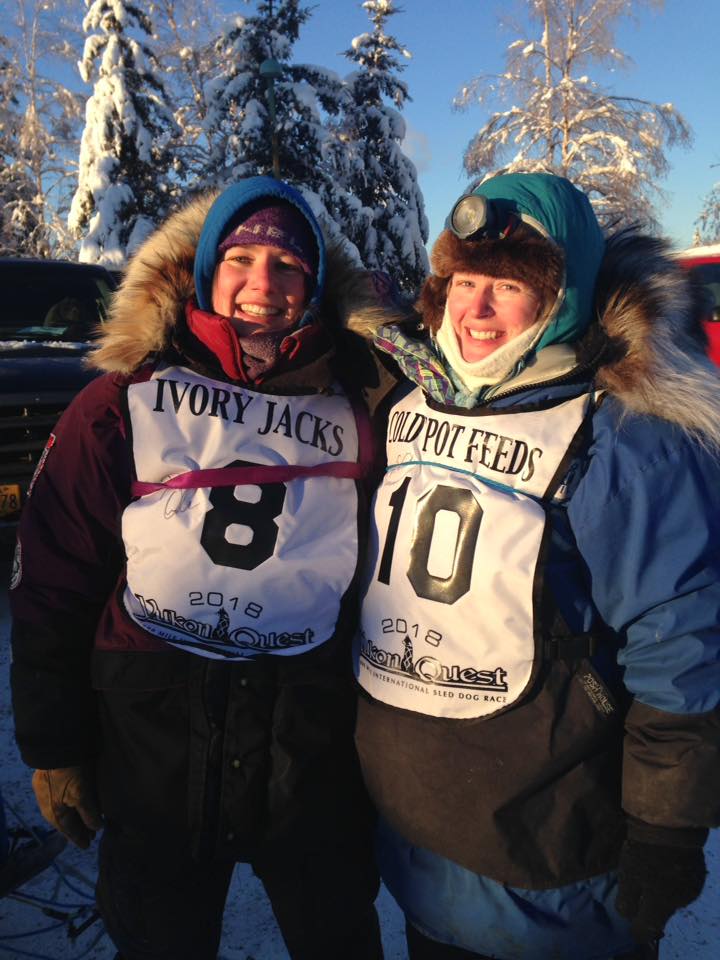 This popular trip is back for a second year with two trips planned. We like to keep the groups small, so we have maximum of 6 mushers per trip. Learn how to mush your own team and meet some of the 1000-mile canine athletes. No prior mushing experience is necessary but you must be active and relatively fit. Delicious food and warm weather gear is provided.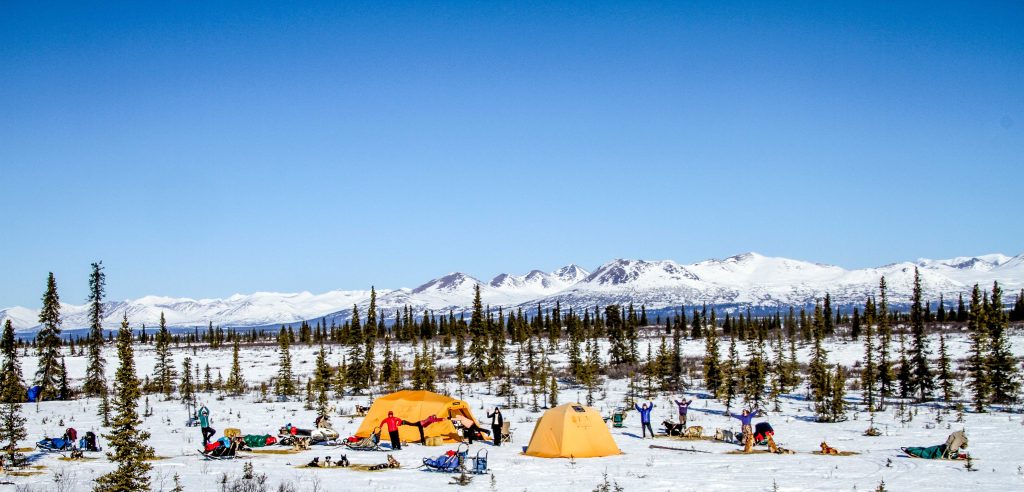 2020 Trip Dates
Trip 1: March 24 – March 30
Trip 2: March 30 -April 5
Itinerary:
Day 1: Ride the Squid Acres shuttle from Fairbanks to Cantwell (approx 3 hours). Check in to Backwoods Lodge for the night and then head to Squid Acres, Cantwell and meet your dogs and a little Mushing 101.
Day 2: Hit the trail for a 25-30 mile day. Camp in plush Arctic Oven tents.
Day 2: Mush 35 miles to Alpine Creek Lodge.
Day 4: Day trip from the Lodge and return back for the evening. This could also be used as a rest day if anyone wanted a day to relax and read on a couch.
Day 5: Mush back to our winter camp.
Day 6: Mush to Cantwell and spend another night sharing photos and stories at the Backwoods Lodge.
Day 7: Ride the Squid Acres shuttle back to Fairbanks.
All gear, meals, lodging and transportation are covered while you are with us on this trip.
Trip Price: $4000
Contact us at dogs@squidacres.com for more information or to reserve your spot now!