2019 Womens Mushing Retreat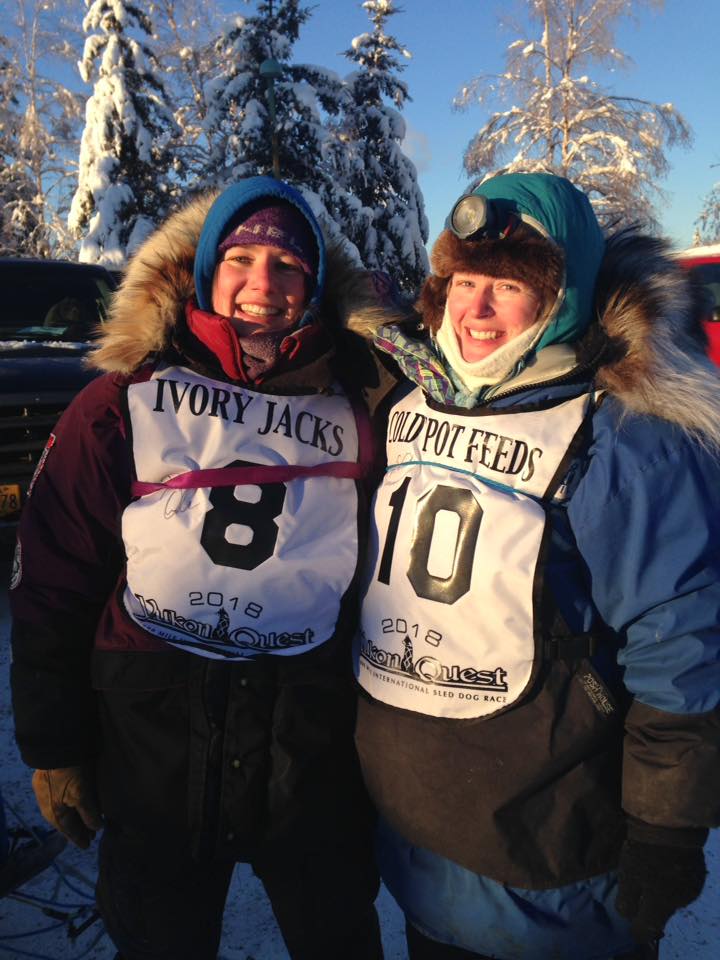 Update: our 2019 Women Retreats are Full!
Alright ladies! Now's the time to sign up for our Women's Mushing Retreat!
Starting April 4, 2019
Join Iditarod and Yukon Quest mushers Ryne Olson of Ryno Sled Dog Kennel and Paige Drobny of Squid Acres Kennel on a 5-day extensive learning trip just for gals! This trip will take mushers from Cantwell to Alpine Creek Lodge on the famed Denali Highway.
Learn how to mush your own team and meet some of the 1000-mile canine athletes. No prior mushing experience is necessary. Delicious food and warm weather gear is provided.
Itinerary:
Day 1: Drive from Fairbanks to Cantwell (approx 4 hours). Get a quick Mushing 101, and hit the trail for a 25-30 mile day. Camp in plush Arctic Oven tents.
Day 2: Mush 35 miles to Alpine Creek Lodge.
Day 3: Day trip from the Lodge and return back for the evening. This could also be used as a rest day if anyone wanted a day to relax and read on a couch.
Day 4: Mush back to our winter camp.
Day 5: Mush to Cantwell and return to Fairbanks late in the evening.
Contact the Last Frontier Mushing Co-op at themushingcoop@gmail.com for more information or head to https://www.themushingcoop.com/wild-women-wilderness-retre…/. There are limited spots available. Reserve your spot now!